Information about our cabins
Check-in cabins from 15:00.
Check out from cabins are 11:00.
The cabins consist of one room and there is a small refrigerator, a seat and table for 4 persons, as well as beds for 4 persons. In cabins 9 and 10 there are family bunk beds so there are place for 5 persons.
There is no equipment in the cabins. You must bring kitchen utensils and sleeping bag or duvet/pillow. It is possible to borrow duvet and pillows. If you need to rent duvet covers, pillowcases and sheets, it costs NOK 100 per person. For renting a towel it costs NOK 50 per pers.
Final cleaning of the cabins are included in the price, but you must tidy the cabin before you leave.
Pets are allowed in the cabins.
In the sanitary building there is a shared kitchen with dishwashing facilities, cooking facilities and oven as well as a small refrigerator.
In the sanitary building there is also a laundry room with washing machine and dryer. Laundry vouchers can be purchased at the reception.
There is wireless internet at the campsite.
Car charging is done at the back of the receptionbuilding, charging cards can be purchased at the reception.
Containers for ordinary garbage and cans for sorting glass and metal are available at the campsite.
It must be quiet at the campsite between 23 – 07.
Here are some photos from our cabins:
Cabin 1 and 2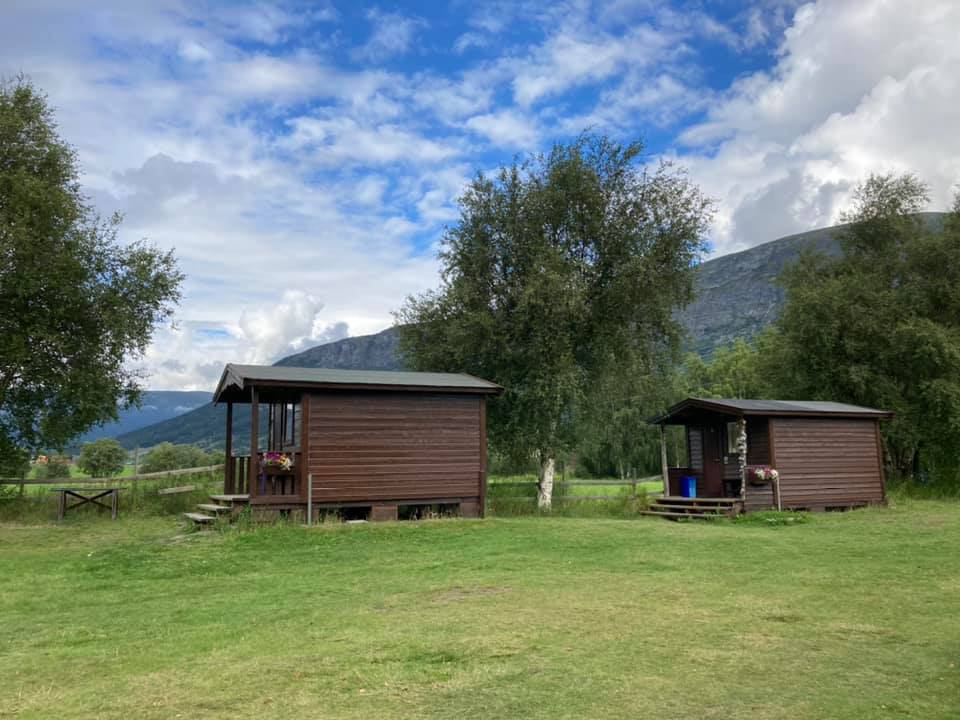 Cabin 3, 6, 7 and 8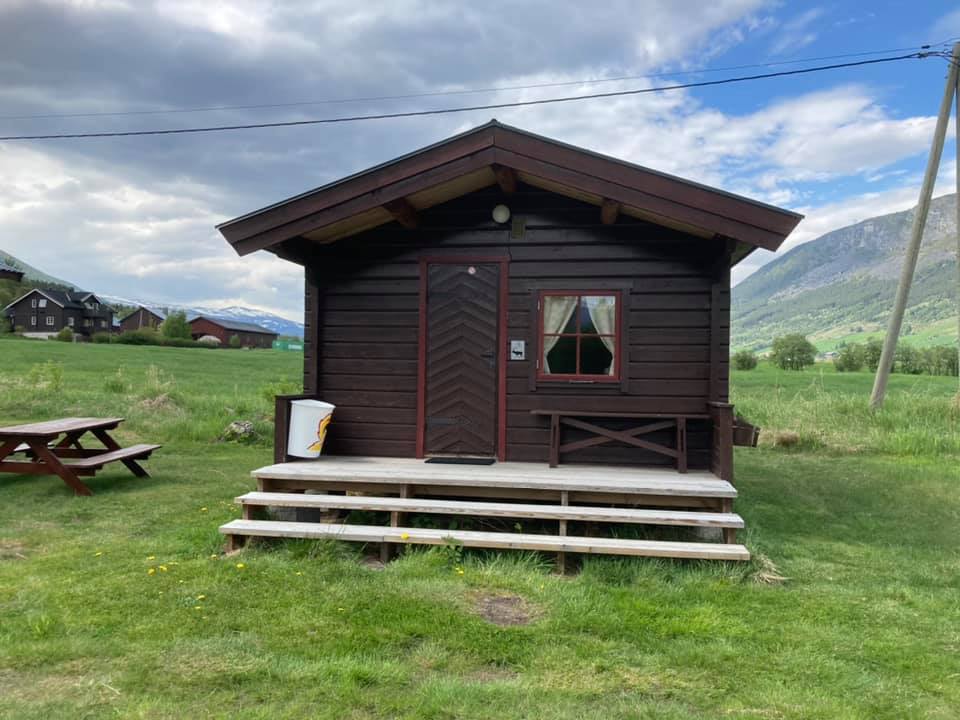 Cabin 4 and 5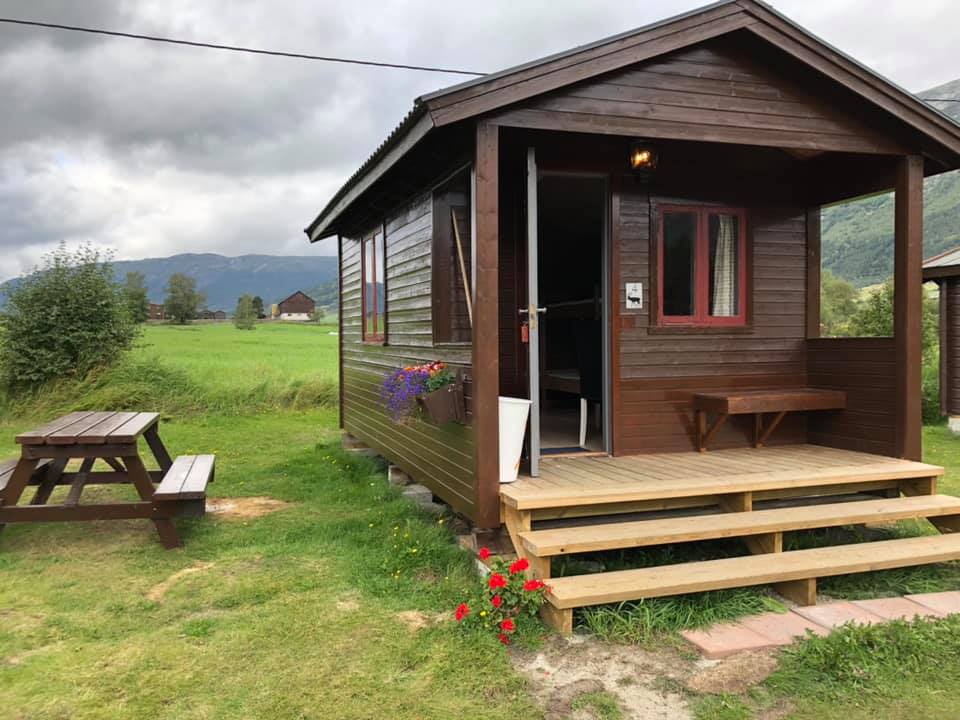 Cabin 9 and 10