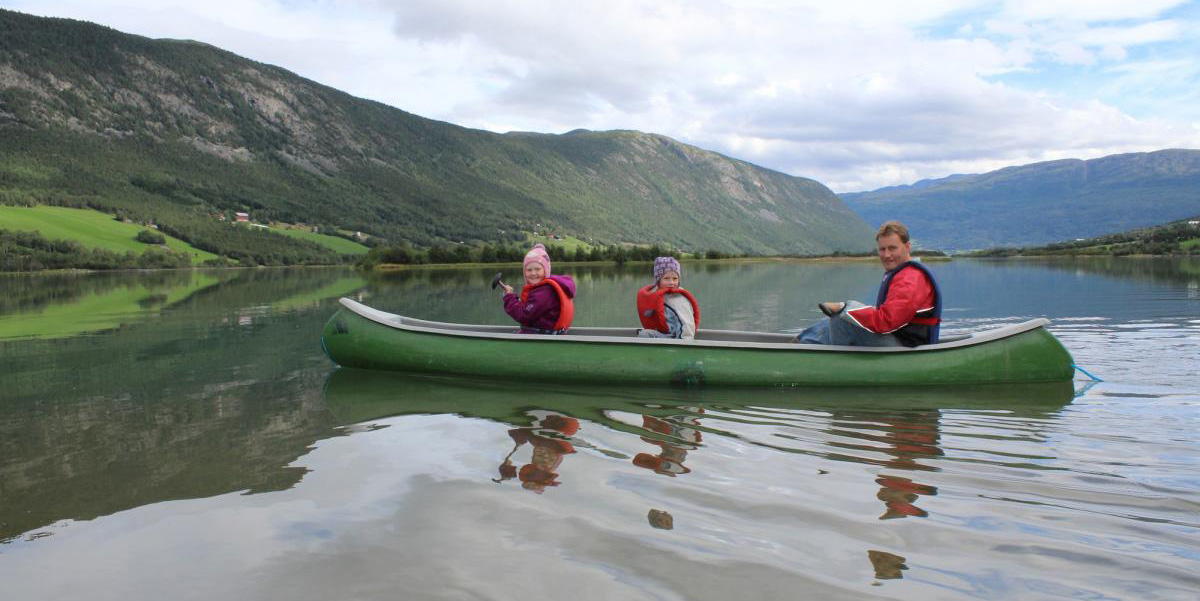 Gjeilo Camping is situated 7 km from the center in Lom.
In the 1950s, travelers came to our farm and wondered if they could spend the night in the barn, or camp on the field. That was the start of Gjeilo Camping. As the years went by, the campsite was moved from the farm and down to the river. We now have 10 cabins, a sanitary building, a reception building and in addition space for many tents, motorhomes and caravans. Up on our farm we have an old cottage, Gamlestugu, that can be rented all year.
Welcome to our camping!
Greetings from the Gjeilo Family